A little further on the Postage Stamp border and I added a bird – so cute!  I have been free styling cutting all the flowers and the bird and more to come – there are patterns in the book but I have found you really do not even need to trace them out – just make the size you want and start to cut – just be careful and of course use the patterns if you need to.
More on the Jacob's Ladder quilt top – just sitting and sewing a block here and there throughout the day – sometimes one sometimes a couple – gradually the wall will get full.  Nothing is permanently in place – just sticking to the wall as I press and square up – I will deal with color placement later.
My daughter Jessica saw a cute idea she shared for 4th of July posted on her blog All She Cooks today  – 4th of July really isn't that far away for us in the United States if you want an idea for decorating and/or eating go to her blog for the "how to do this".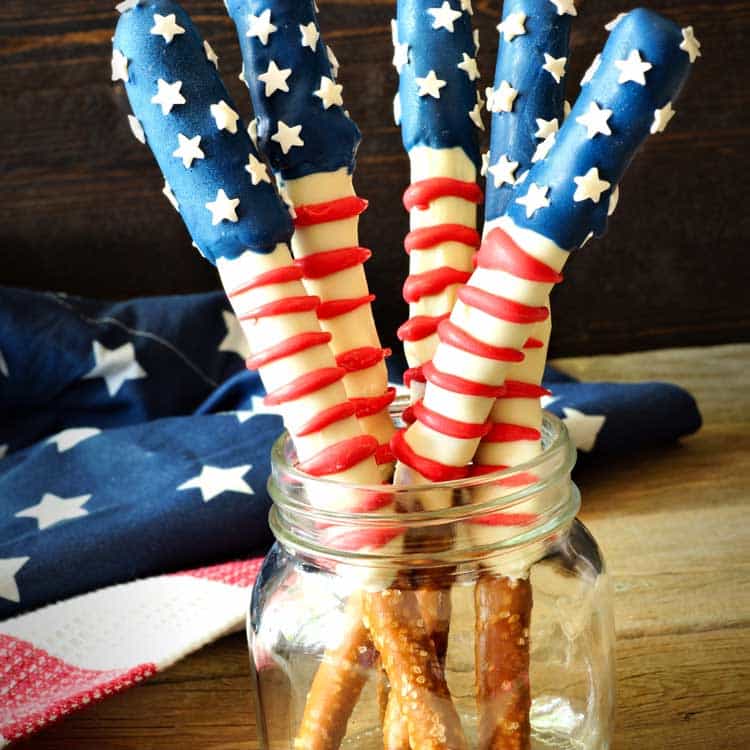 My first dozen of ripe tomatoes made a nice marina sauce for pasta last night – I first browned and softened a shredded onion, zucchini and a couple carrots.  Added some garlic and the tomatoes (peeled) some spices – some from the garden – basil and oregano – not from the garden salt, pepper, red pepper flakes after awhile of simmering I added one can of pasta sauce to help it along and then simmered for 3 hours – leave the lid part way off to let some evaporation go on as it was too thin and it turned out just right!  Didn't think to take a photo.
The monthly offerings on sales from Accuquilt can be found here – or click on the photo